I have a lot of tattered old paperbacks on my shelves and some of the most forlorn are beloved copies of what I consider science fiction classics. Books that helped define the genre by authors who serve as inspiration for so many writers today. When drafting this post, this was the point where I started listing examples. The list got LONG, so I thought it might be better to link to the fantastic list compiled by Worlds Without End: The Defining Science Fiction Books of the 1950s.
Worlds Without End–aptly named, as I could get lost, have been lost, in that site for hours (without end)–has a neat feature called build your own reading challenge and currently they're hosting one based on this list. Participants are asked to choose ten books from the decade (1950-1959), one from each year, and then to read them in order, from 1950 forward. After scanning the list and seeing so many of the books I always wanted to read, I decided to sign up.
My science fiction roots curled in pleasure as I checked off the books from that decade that I had already read, one of which has a place in my all time favourite top ten list: The Stars My Destination by Alfred Bester. Before I start listing all the other books I have read, however, I'll get to the point and list the books I've selected for my challenge.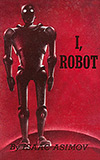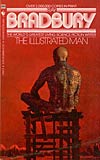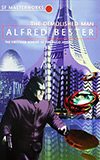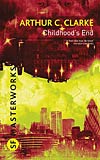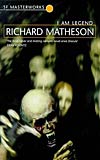 1. I, Robot by Isaac Asimov (1950)
I've read a lot of Asimov, but not this one. Not sure how I managed to skip it, particularly as I liked the movie starring Will Smith–which really doesn't do the book justice.
2. The Illustrated Man by Ray Bradbury (1951)
Another movie I have seen from a book I have not read. I have an interesting relationship with Ray Bradbury. His books are always so beautifully written, but they're all really kinda scary. Something Wicked This Way Comes ruined carnivals for me for LIFE, well before Stephen King killed clowns for everyone, forever.
3. The Demolished Man by Alfred Bester (1952)
I'm really excited to read this as I picked it up a few months ago when it was an Amazon daily deal or something. I hope I like it as much as I did The Stars My Destination.
4. Childhood's End by Arthur C. Clarke (1953)
Never met a book by Sir Arthur that I didn't like, so I'm sure I'll enjoy this one. Added bonus: I've had a copy of this sitting on my To Be Read shelf for years.
5. I Am Legend by Richard Mattheson (1954)
This will be interesting as I did not enjoy What Dreams May Come. I loved the premise, but not the execution. Interesting that this one was made into another movie starring Will Smith, eh? That could almost be another reading challenge. Anyway, I really liked the movie and apocalypses are my thing, so…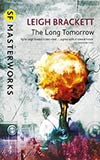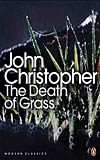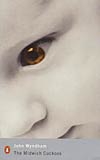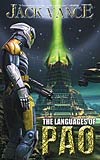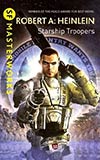 6. The Long Tomorrow by Leigh Brackett (1955)
A book I've never heard of by an author I've never heard of. This is a double bonus.
7. The Death of Grass by John Christopher (1956)
If this is anything like A Wrinkle in the Skin, I'm going to really enjoy it. On a side note, The City and the Stars and The Stars My Destination were also published in 1956. Talk about a great year.
8. The Midwich Cuckoos by John Wyndham (1957)
This might be the only John Wyndham book I have not read. Time to rectify that oversight.
9. The Languages of Pao by Jack Vance (1958)
Another book I've never heard of and probably would never have picked up otherwise. I hope it turns out to be a pleasant surprise.
10. Starship Troopers by Robert Heinlein (1959)
It's got to be better than the movie, right? Heinlein is actually one of my favourite authors and I have heard that this book is a great example of his books written for a younger audience. I did consider reading Have Spacesuit – Will Travel for 1958, but wanted to choose a different author for each year.
Which brings me to the alternates list, four more books that I plan to take a look at, if and when I find the time: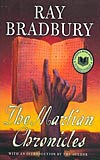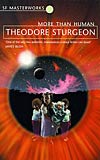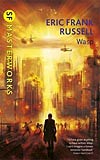 The featured image for this post is the movie poster from one of my favourite novels of definitive science fiction by the always great John Wyndham.